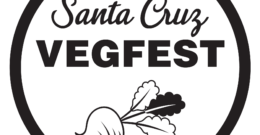 Grey Bears is excited to sponsor Santa Cruz VegFest, an event that will celebrate the benefits of a plant-based lifestyle – on Saturday, April 11, 2020 from 10am to 6pm at the Santa Cruz Beach Boardwalk Cocoanut Grove.
Eat healthy, feel better, preserve our environment! VegFest will feature speakers, free food samples, and activities while presenting myriad benefits of how following a plant-based, cruelty-free, environmentally-sustainable diet helps our community and planet.
Free tickets are available here. More info at www.santacruzvegfest.org.