Grey Bears by the numbers in the most recent 2021-22 year:
Pounds of food delivered: 2,585,997
How many meals that provides: 2,154,998
Favorite foods in bags from member survey: berries, artichokes, apples, red leaf lettuce
Number of hot meals served from our kitchen: 41,044
Tons of material diverted through our thrift stores and three Recycling Centers: 9,095
Number of volunteers: 710
Amount of volunteer hours: 69,855
Value in dollars: $2,060,722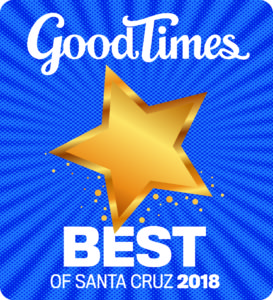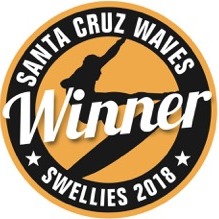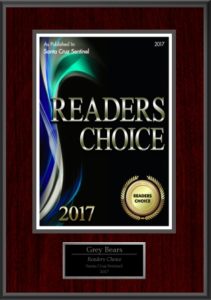 Grey Bears Thrift Store has received Santa Cruz Sentinel Reader's Choice Awards, has been named Best Nonprofit and Best Thrift Store by readers of Good Times, and received a Swellie Award for Best Nonprofit and Best Green Business by readers of Santa Cruz Waves Magazine. Grey Bears was one of President George H.W. Bush's Thousand Points of Light for community service, voted Organization of the Year by the Aptos Chamber of Commerce community, and received a Be the Difference award for Organization of the Year from the Volunteer Center.
For our staff directory click here.
For the Grey Bears Board of Directors click here.
Grey Bears
2710 Chanticleer Ave
Santa Cruz CA 95065
831.479.1055   info@greybears.org
Grey Bears is a 501(c)(3) nonprofit Corporation, FEIN#: 94-2298681