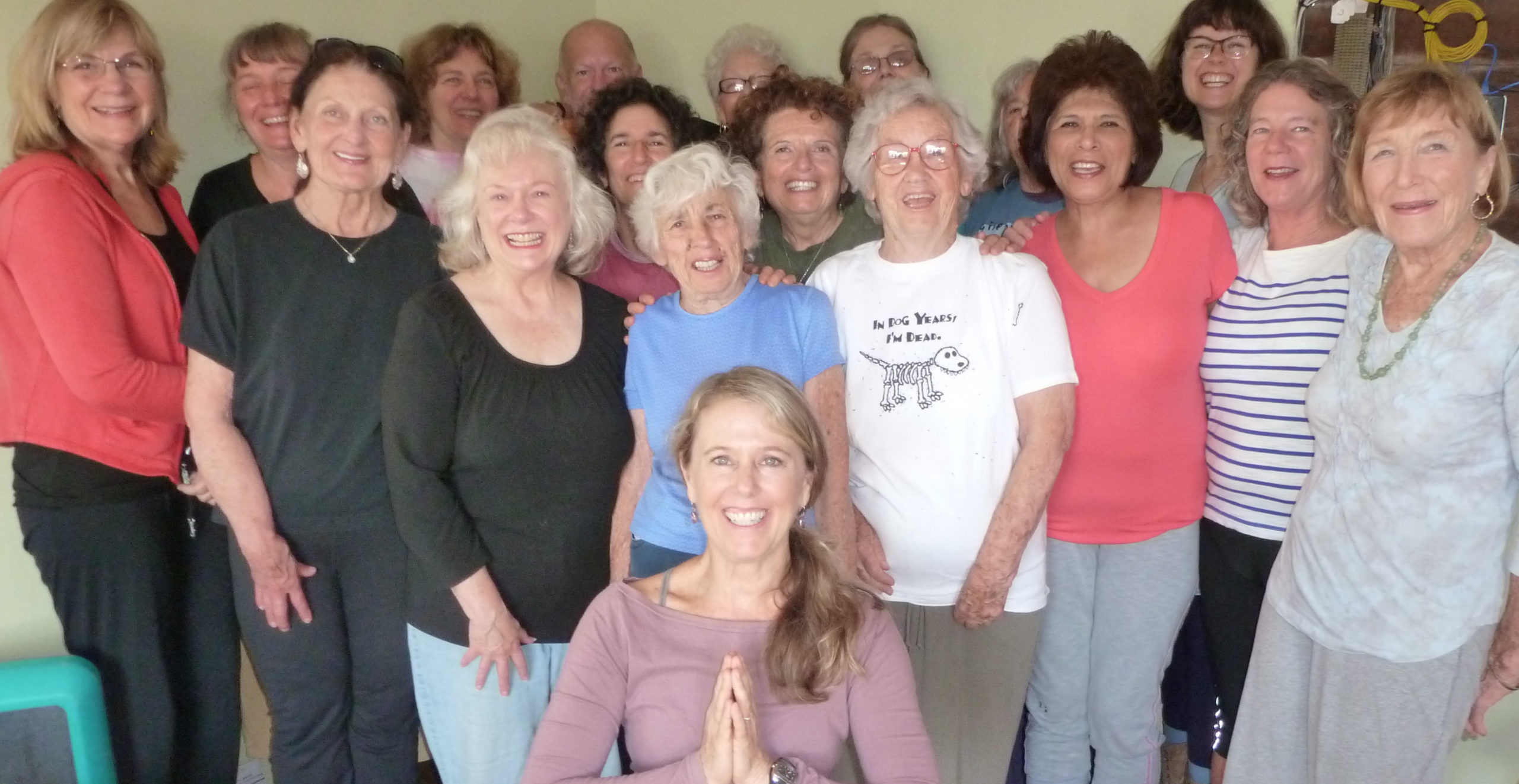 Check our calendar of classes and events. Join Suzi Mahler's Yoga for Seniors! Four classes weekly via Zoom on Tuesdays, Thursdays and Fridays at 9:30am, and Wednesdays at 10:30. The Friday class is also taught live in person (pre-registration required) in our classroom at 9:30am and via Zoom. Contact Suzi for the Zoom link. Our other classes include Spanish, one-on-one tech help, senior support groups, Repair Cafes and more.
Events
We love a reason to celebrate! Bringing community together to share a delicious meal and visit with new and old friends is a Grey Bears tradition. Stay tuned to this page for updates to our fun gatherings post-COVID:
49th Annual Holiday Dinner Drive-thru – Dec 10, 2022 at Grey Bears and Watsonville Senior Center, and Dec 11 at Grey Bears
Repair Cafe, date tba, 10am-1pm
Harvest Festival – September 23, 2023 at Grey Bears
Take a moment to see an example of Suzi's chair yoga class at Grey Bears.