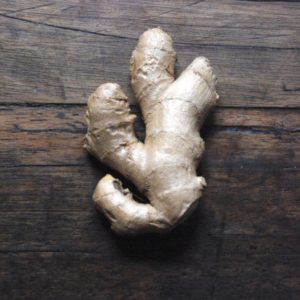 Kitchari is of Indian origin and associated with Ayurvedic Cooking, a holistic cooking method based on the belief that health and wellness depend on a delicate balance between the mind, body, and spirit. Kitchari is basic to the Ayurvedic way of life.
Composed of basmati rice and mung dal (we substituted with red lentils), it has as many variations as there are cooks who prepare it. A one-pot dish, kitchari has references dating back thousands of years. The skillful use of spices and vegetables can produce balancing effects for the body. It has many health benefits and since it is simple to prepare makes it a popular dish for almost every lifestyle. Kitchari is easy to digest, bolsters strength and vitality, and is excellent for detoxification and de-aging of cells.
Ingredients
1 medium onion, chopped
1/2 cup basmati rice
1/2 cup mung dal (split yellow) We substituted with red lentils
6 cups (approx.) water
1/2 to 1 inch ginger root, chopped or grated
2 T ghee or olive oil
1 tsp cumin powder
1 tsp fennel seeds
1/2 tsp mustard seeds
1 tsp turmeric powder
1/4 tsp cinnamon (or 1 cinnamon stick)
1/8 tsp cloves
1 lemon, zest and juice
(roasted cherry tomatoes, optional)
salt and pepper
Handful of fresh cilantro leaves, chopped
1. Saute onion in olive oil or ghee. Ghee is clarified butter with a slightly nutty, caramelized flavor. It is shelf-stable with a high smoke point. Ghee has played a key role in Ayurveda for centuries where it is prized for its anti-inflammatory, digestive and therapeutic properties. We used olive oil which also works well and has many wonderful health benefits.
2. When onions are soft and beginning to caramelize, add the fennel seeds to toast slightly as well as the chopped ginger.
3. Add the rice and lentils and stir to coat. This may seem counterintuitive, but coating the rice and lentils with oil/ghee gives a depth to their taste.
4. Add spices. Before the water, you ask? Yes. Cooking the spices adds a wonderful, deep flavor. Of course, you can skip this step and add the spices after you add water.
5. Add water. I added a cup at a time, allowing the rice/lentil mixture to slowly absorb. This method works well because the water amount is flexible and we don't want to add too much.
6. Zest the lemon and add to the kitchari along with a squeeze to add the juice.
7. Add salt at the end as when cooking with rice or lentils, too much can be added. The salt is absorbed as the water is absorbed, so you can wait until the kitchari is completely cooked.
8. We roasted some cherry tomatoes and added them to the kitchari. This was delicious and optional.
I often make kitchari to last for 3 days, adding different vegetables with each reheating. When reheating the kitchari add a bit of water for the right consistency.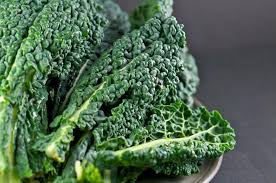 Sautéed Kale
Kale is among the most nutrient-dense foods on the planet. It is also low in calories, a good source of vitamin C – so important in the winter months, a source of vitamin K which is good for blood clotting, bone metabolism and regulating blood calcium levels. It  is also very high in antioxidants.
1. We cleaned and rinsed the kale in a bowl of water a few times.
2. Add a bit of olive oil to your frying pan on low heat.
3. Add the washed kale. I often add some water for a steam element while the kale is cooking.
4. Cook for 5-10 minutes moving the kale around with your tongs. Don't over cook.
5. Add balsamic vinegar, salt and pepper near the end to taste. We served the kale with the kitchari and had a wonderful vegetarian lunch.
Enjoy!
Chef Poppy