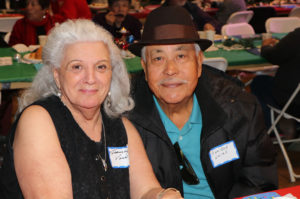 THIS Sunday, December 8, the sights and sounds of the holidays will welcome you in to our annual holiday gala at the Santa Cruz Civic Auditorium at 11:30am. Enjoy delicious food lovingly prepared by our own chefs this year, an exciting stage show, free books and other surprises.
Catch the free bus from the Watsonville Senior Center to/from the event, email Imelda to reserve your seat, imelda.negrete@cityofwatsonville.org or call 831-722-1333.
And for the more than 900 homebound seniors not able to attend, we'll deliver a special holiday dinner with a bag of groceries and a visit from a volunteer driver on December 19-20.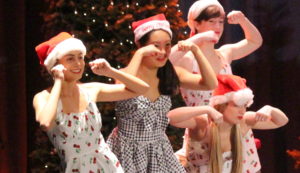 Please support Grey Bears by making a donation of any amount this year. Your gift will ensure the Healthy Food for Seniors program can continue to deliver healthy food to seniors all year long.
Please click here to make a one-time or recurring donation with a credit card. You can also mail your check payable to "Grey Bears," 2710 Chanticleer Ave, Santa Cruz CA 95065, or stop by our office any weekday between 8am and 3:30pm.
Thank you for your generosity. May you and your loved ones share a warm and wonderful holiday season!